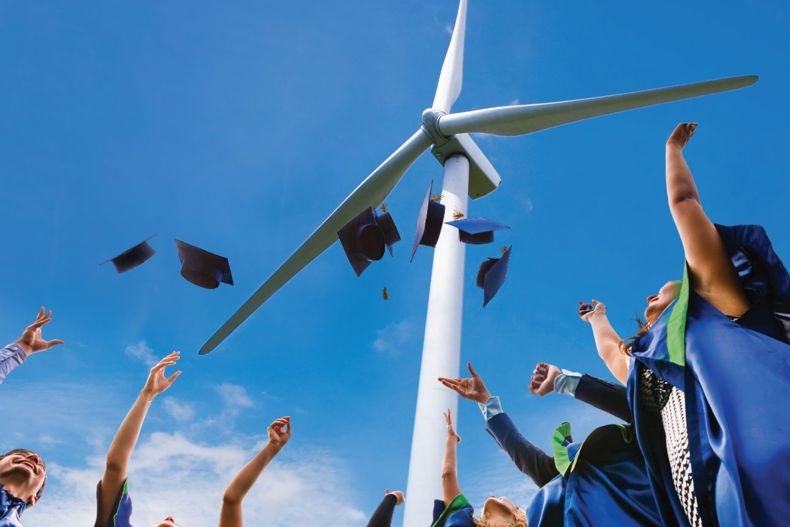 In addition to community funding, SSE Renewables provides funding supports from some of our larger wind farms in Ireland and Northern Ireland to help students progress towards third level education.
Our Scholarship programme was created to help local students with their student fees and living expenses whist creating a pool of well-trained and experienced professionals, transforming career prospects in regional communities and positively impacting future generations.
The Scholarship focuses on science, technology, engineering and mathematics (STEM) subjects in a bid to help fulfil employment demands in these fields.
Click on the country below to find out more about available scholarship supports.
Meet some of our bright sparks
Many students graduate from third level education with student loan debt or limit their education in an attempt to control costs. By providing a scholarship it allows students to gain a qualification they may not normally be able to pursue. And by reducing financial concerns, our Scholarship programme can also mean more time for studying and learning, which can lead to better grades and retention of knowledge, increasing the chance of graduating successfully.
Paul O'Neill, MSc Management Scholarship Award Recipient, Graduate, Full-time Student, Ulster University
"The impact the Scholarship had was quite simple: without it, I would not have been able to afford to undertake my postgraduate course which has had a significant impact on my career path, career options and what I am planning to do in the future. This Scholarship has helped me move forward with confidence and will also show an excellent example to my children that learning is a lifelong activity."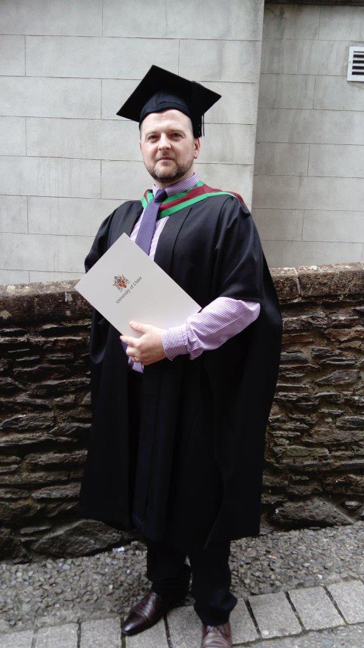 Julie Finlay, MSc Management Scholarship Award Recipient, Graduate, Part-time Student, Ulster University
"The opportunity to undertake an MSc in Management came at a perfect time in my life as I was at the stage of re-emerging into a full-time career. It provided me with immense self-confidence and opened up opportunities for getting back onto my career path. As a single parent, receiving a scholarship was particularly motivating and I felt so privileged to obtain this to assist with the completion of my studies. I am almost certain that I would have struggled, if I had not received this financial assistance."