Through our Bessy Bell 1 and 2 Wind Farms in Co. Tyrone we make over £25,000 per year available for local projects promoting energy efficiency and social sustainability through our Community Fund programme.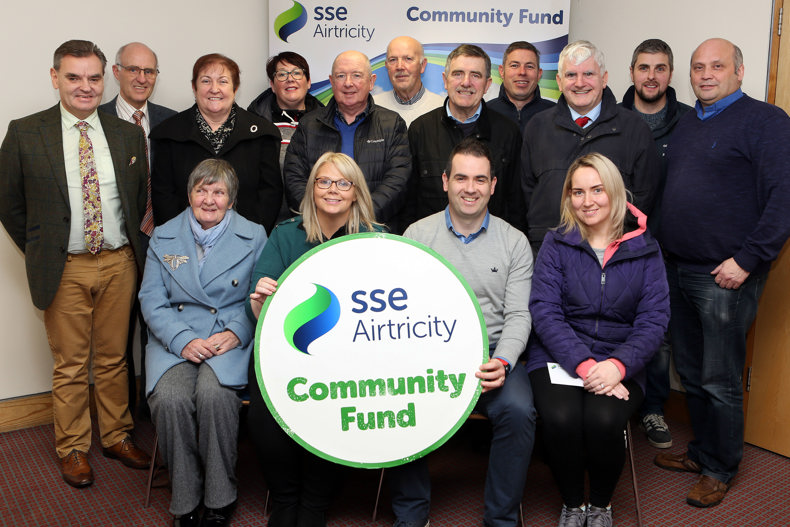 The Bessy Bell Wind Farm Community Fund launched in 2009. So far over £235,000 has been presented to local groups around the wind farms.
In 2019 over £28,000 was presented to almost 20 local groups, including schools, sports clubs and community associations. Kirlish Ulster Scots, Omagh Academicals Rugby Club and Sion Mills Community Association are using their funding for new energy efficient lighting, Ardstraw Youth and Community Forum is putting the funding towards new building insulation, Ardstraw West and Castlederg Hall is installing a new storm porch, and there are new energy efficient windows for Omagh Free Presbyterian Church and Culmaine Parish Together and new energy efficient doors for Youth Sport Omagh. Funding is also going to support the Pushkin Trust Education Programme.
The Community Fund is operated by sister company SSE Airtricity on behalf of SSE Renewables.
Bessy Bell 1 and 2 Wind Farms can generate 14MW of clean, green energy combined equivalent to power over 12,000 homes.