Galway Wind Park Major Projects Fund is now open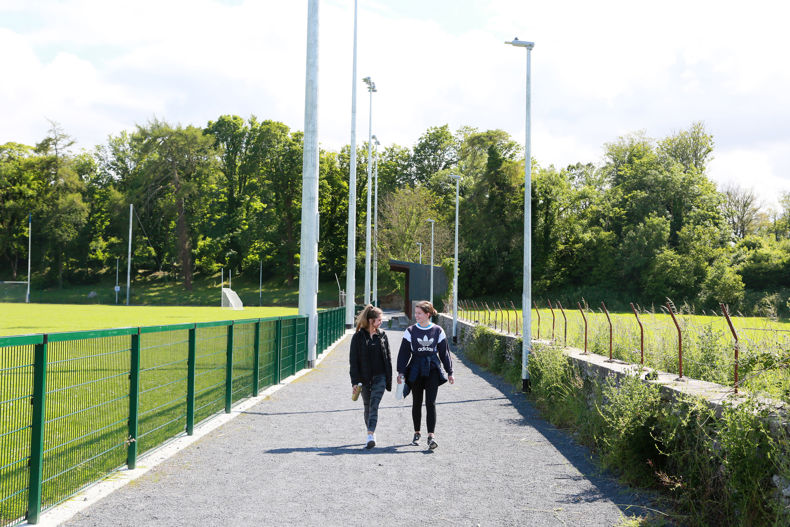 SSE Renewables and Greencoat Renewables, co-owners of Galway Wind Park have launched the latest round of Galway Wind Park's €300,000 Major Projects Fund. The fund offers grant support to not-for-profit community groups that actively promote projects that will aim to stimulate meaningful local regeneration and deliver long-term social, safety, environmental or economic improvements in the community.
Last year's strong response to the fund demonstrated the depth of community driven initiatives, the total funding request exceeded €1.2 million.  Further to feedback from local consultees, the decision was taken to award €300,000 and run the Major Projects Fund on a bi-annual basis.  The current round of funding opened on March 21 and will continue to operate every two years to help shovel-ready projects come to fruition. The closing date for this year's Major Projects Fund application is Friday, 29th April 2022.
Projects applying should be located within 10km of the Galway Wind Park and aim to improve or enhance the local infrastructure, landscape, biodiversity, heritage, or sports and recreation and make a lasting difference to the places where residents live, work and visit. Awards available will range from €20,000 to €150,000 annually, and certain projects may qualify for multi-year funding.
The Galway Wind Park Major Project Fund, in consultation with local stakeholders, is part of a commitment to deliver a genuine and lasting difference to the local area. In May 2021, the Major Project fund round successfully provided €300,000 towards six large scale projects including footpaths, improvement to pitch surfaces, capital works at a sports facility and recreation trails.
All applications for the Galway Wind Park Major Projects Fund should contain a clear and concise business proposal with accurate costings, timings and targets, and demonstrate that the proposed development is shovel ready.
Applications will be accepted from not-for-profit community groups within 10km of Galway Wind Park with preference given based on proximity.
Further information and application forms for download can be found here. For more information please contact Michelle Donnelly -   [email protected]