Fairburn
Through our Fairburn wind farm we make around £110,000 per year available for community and charitable projects. Between 2010 and 2035 we expect to invest £2.7 million in local projects.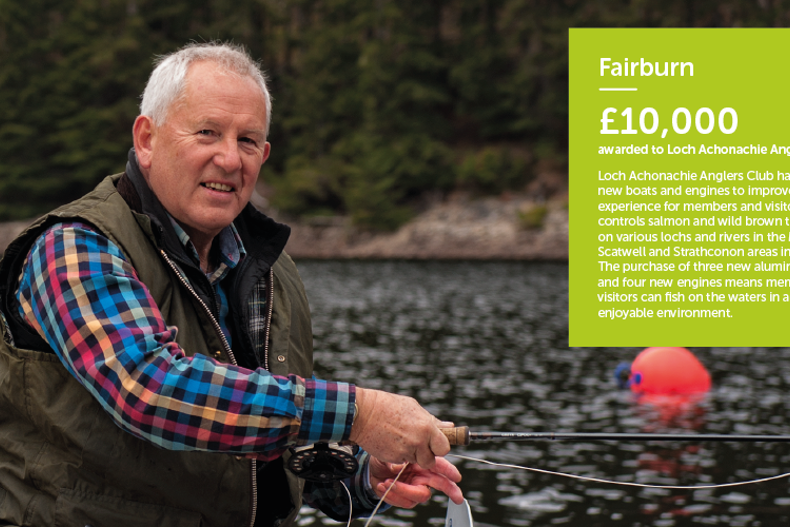 PROJECT ELIGIBILITY
The community fund can support projects which:
encourage community activity and promoting community spirit
provide adequate access to services for all community members
improve the local transport infrastructure
optimise opportunities to grow the local economy
build community capacity and cohesion between established community groups
develop or maintaining community assets
Projects in the following community council areas can apply:
Contin
Marybank, Scatwell and Strathconon
Muir of Ord - The fund is currently supporting ongoing development activity within the community. This reduced the level of funds available for projects, with the maximum level of award being £1,000.
You can find out who is eligible to apply here.

FUND TIMETABLE
Application deadlines:
28 February
30 June
23 October
HOW TO APPLY
The Application Form and Guidelines are available to download below:
APPLICATION FORM £250 - £10,000

MUIR OF ORD APPLICATION FORM £250 - £1,000

10/01/2023

GUIDELINES
CONTACT DETAILS
For more information on this fund please contact:
Carol Masheter

Community Investment Manager

Tel: 01738 351576

Mobile: 07721 443044

Email: [email protected]