Committing to sustainable
development goals for 2030
SSE's vision is to be a leading energy provider in a low-carbon world. To achieve this, its strategy is to create value for shareholders and society from developing, owning and operating energy and related infrastructure and services in a sustainable way.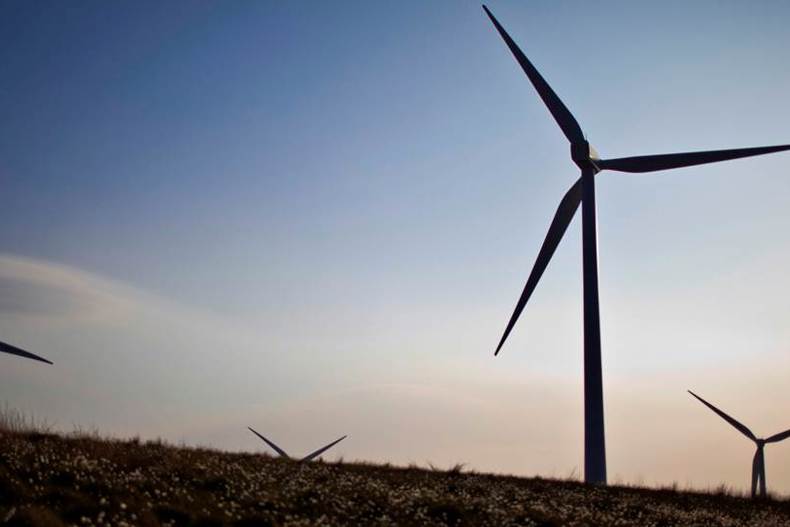 We have set four fundamental goals for 2030 which put sustainability at heart of SSE's business strategy. These goals aren't just important to SSE, they matter to everyone – that's why they are directly linked to the United Nations Sustainable Development Goals.
SSE encourages and welcomes feedback on its sustainability strategy, priorities and performance. Please email sustainability@sse.com with any comments.
Building a better world of energy
SSE's Sustainability Report 2019 discloses information on the most material economic, social and environmental impacts SSE's business activities had during 2018/19. Designed to be the sister document to the Annual Report 2019, it demonstrates the way SSE creates value for shareholders and society in a sustainable way. The 2019 report includes information on key initiatives, including: increased governance around sustainability at SSE; the quantification of the financial impact of some of SSE's key climate risks and opportunities; and SSE's commitment to become one of the first organisations to gain the new Living Hours accreditation in the UK.

You can also find a short summary report of SSE's sustainability impacts over 2019/20 here.
Supporting the low-carbon transition
SSE's business strategy addresses the challenge of climate change at its core. Our aim is to contribute significantly to the low-carbon transition in the UK and Ireland. SSE is doing this in two key ways: through significant investment in its own renewable energy portfolio; and enabling more renewable generation to connect to its electricity network.
In addition to detailed carbon disclosure in our annual Sustainability Reports and CDP Climate Change submissions, SSE has assessed the resilience its business to different climate-related scenarios in its 'Transition to net zero' and 'Post Paris' reports.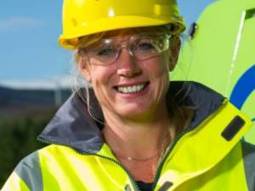 As SSE employees we support and value our colleagues and enjoy working together in an open and honest way.
To do that, we have to understand what is right and wrong and operate to the same ethical standard. SSE's guide to ethical business conduct booklet provides the basis from which our employees are guided in terms of ethical business behavior.
The main principles of the guide are speaking up, doing no harm, trading fairly, respecting each other, and being open and accountable.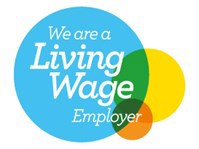 SSE has been a proud Living Wage accredited employer since 2013, meaning our employees – and increasingly our contractors – earn an hourly rate that exceeds the national living wage.
Since April 2014, SSE has been rolling out the Living Wage across its supply chain. By 2020, when all SSE's contracts are expected to contain the Living Wage Clause, roughly 800 full-time workers will have received a salary increase. You can read more about out the impacts of the Living Wage in SSE's supply chain here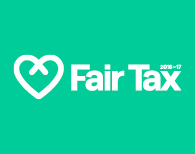 Since 2014, SSE has remained the only FTSE 100 company with the Fair Tax Mark  – an independent accreditation for businesses that proactively demonstrate they pay the right amount of tax, in the right place at the right time.
We have published our forth annual Talking Tax booklet which aims to make our tax affairs more clear and transparent, and is designed to be accessible to non-tax specialists.
You can read more about our approach to tax in the reporting and policy section.
Supporting customers, employees and communities during the Covid-19 crisis
The impact of the Covid-19 pandemic reaches every single person and businesses have a key role to play in supporting customers, employees and communities in what is a rapidly evolving crisis.
SSE has therefore published a statement summarising the actions we have taken so far (27 March 2020) to provide assistance while ensuring safe and reliable supply of electricity, at local, regional and national level.
Click Here to read SSE's statement of support to customers, employees and communities.
We will continue to update this statement as our response develops and all statements (current and previous) will be posted on sse.com/sustainability.