Solar and Battery Projects
Our Solar and Battery projects provide grid scale solar and battery storage to support delivering the UK's net zero ambitions.
We have a secured 700MW solar and batter storage projects, with a further 1GW under assessment.
You can find out some more details on our current projects below.
Salisbury Battery Project
Salisbury
Our first battery storage project in Salisbury, Wiltshire is currently under construction and will be completed in September 2023.

The 50MW / 100MWH battery energy storage system (BESS) project is being developed in conjunction with Wartsila and construction began in December 2022.

Watch our video on YouTube which shows our battery units being delivered and installed on-site in April 2023.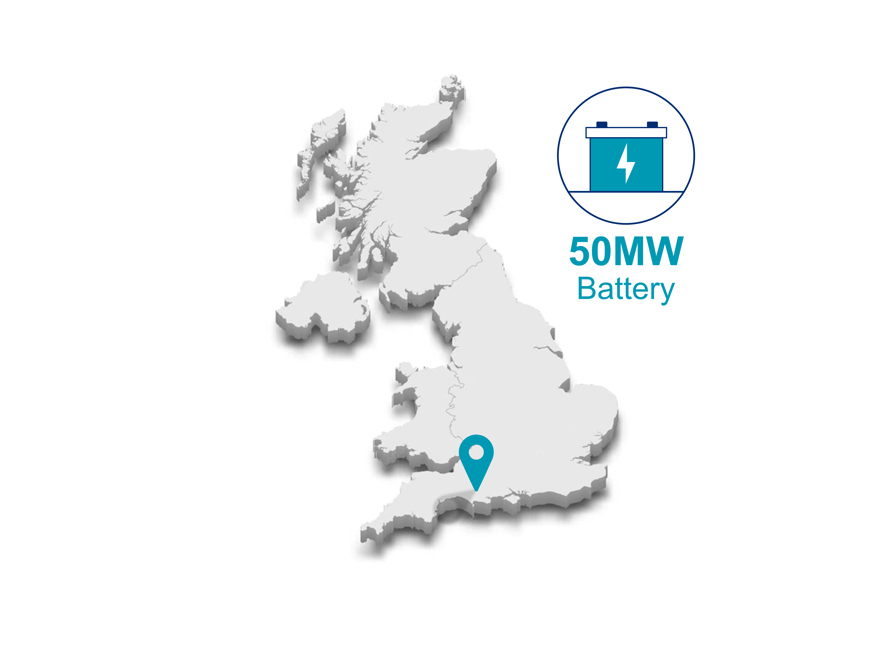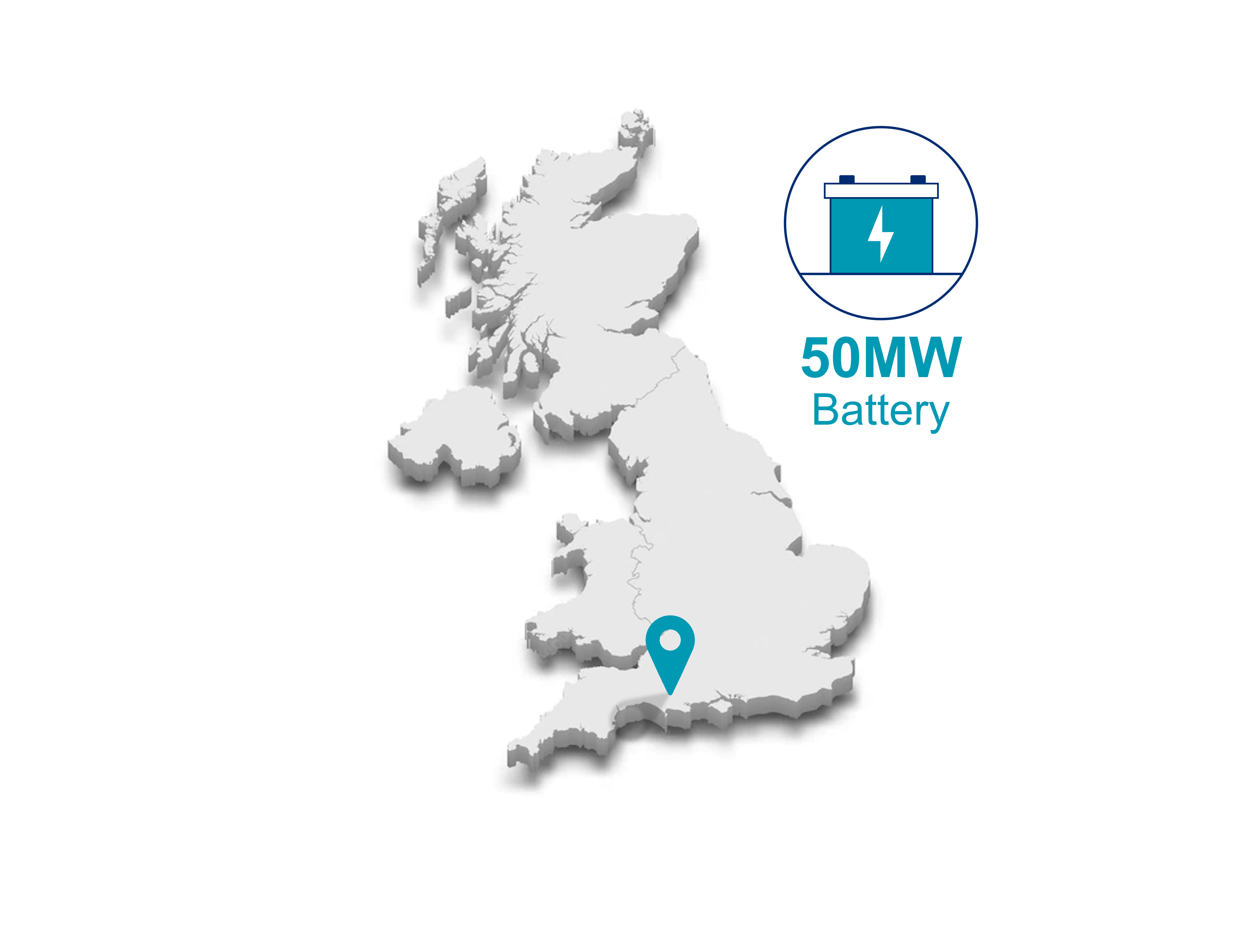 Littleton Solar Project
Littleton
This 30MW solar farm project in Evesham, Worcestershire is our first solar project and is due to begin construction in summer 2023.

The 77-acre site, which SSE Solar and Battery acquired from Stark in December 2021, will be capable of powering 9,400 homes when fully operational.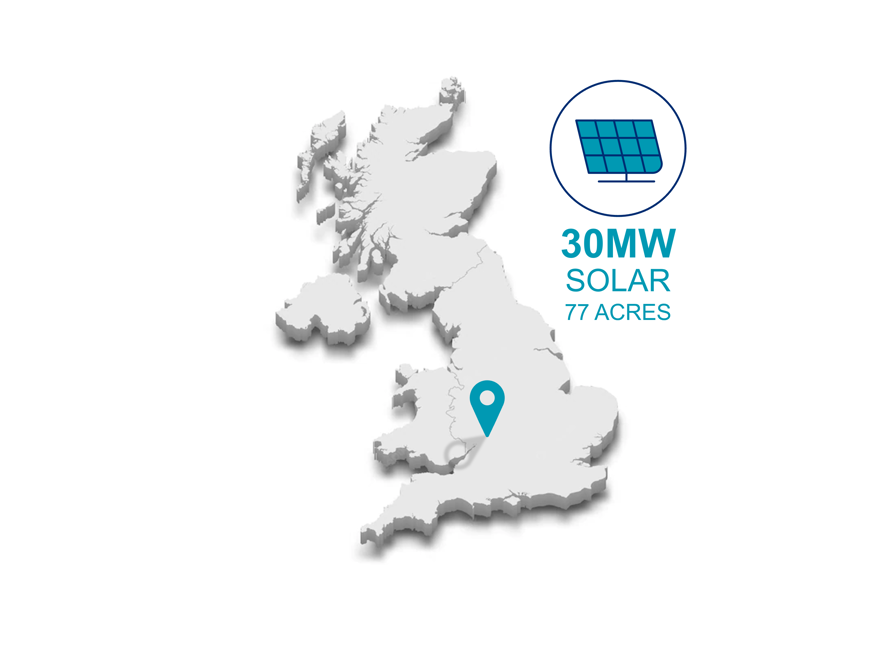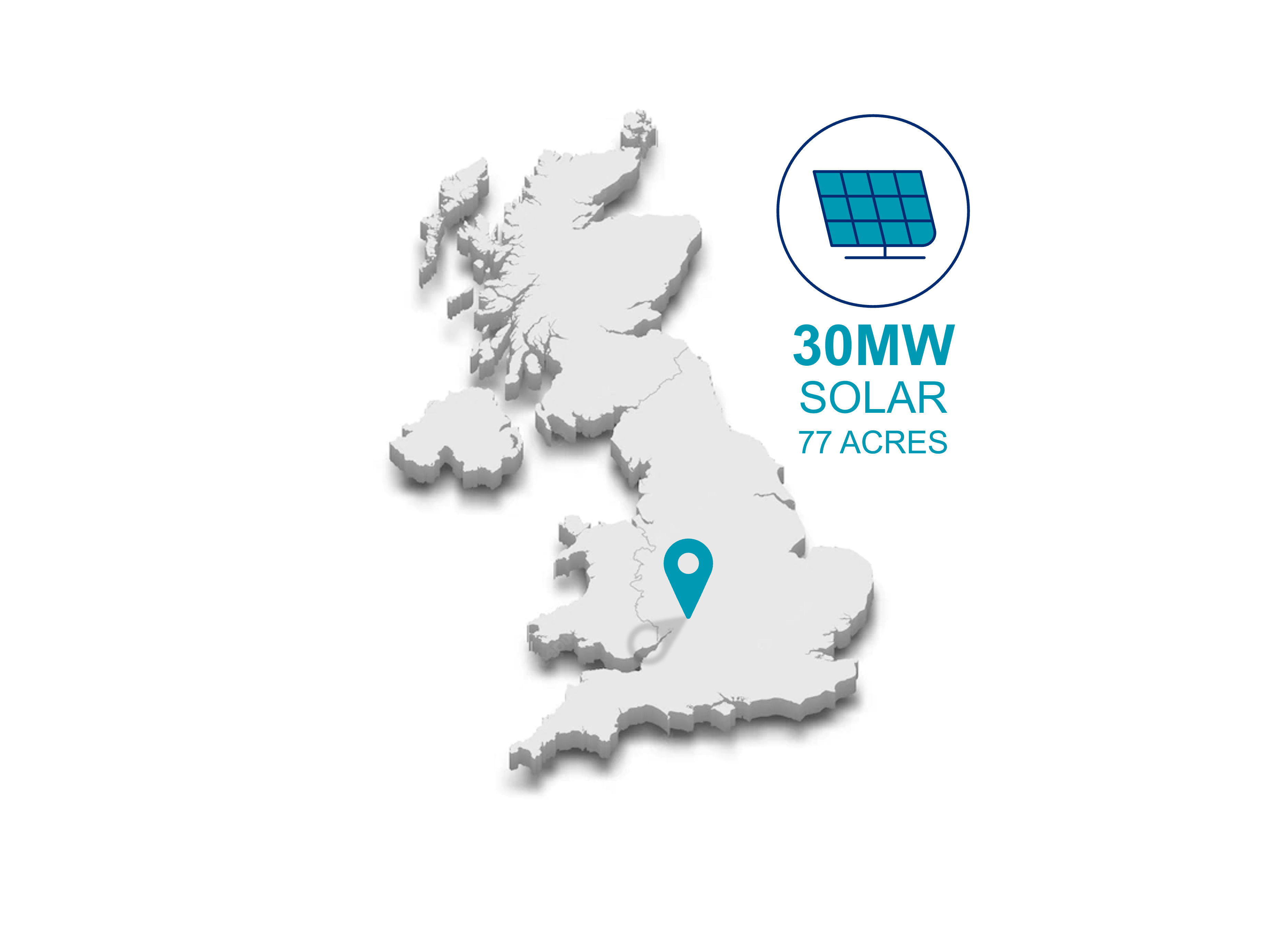 Fiddler's Ferry Battery Project
Fiddler's Ferry
Located on the site of a former SSE-owned coal power station, we have a 150MW / 300MWh battery energy storage system (BESS) project under development in the Fiddler's Ferry, near Warrington, Cheshire.

We are aiming to begin construction in 2024.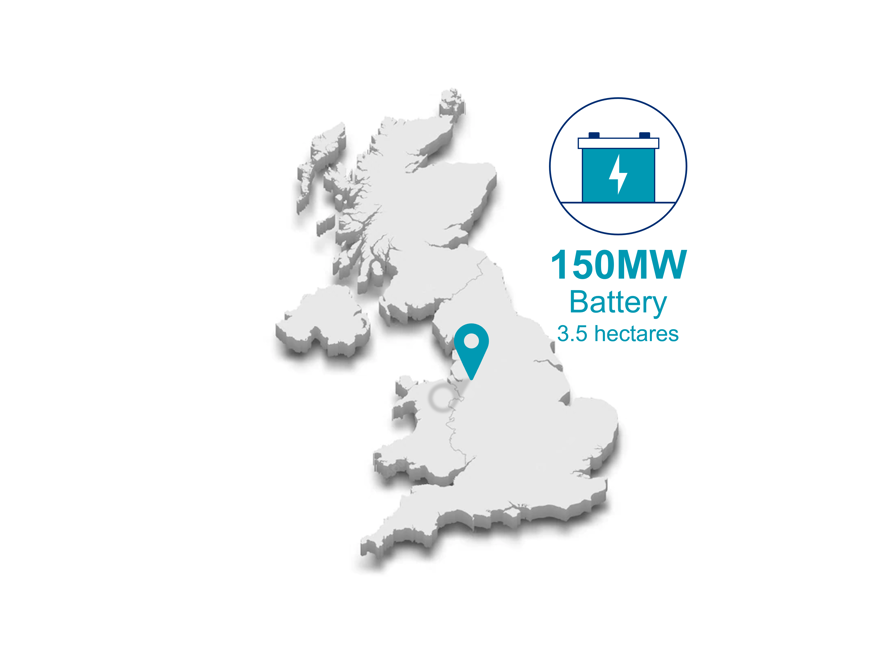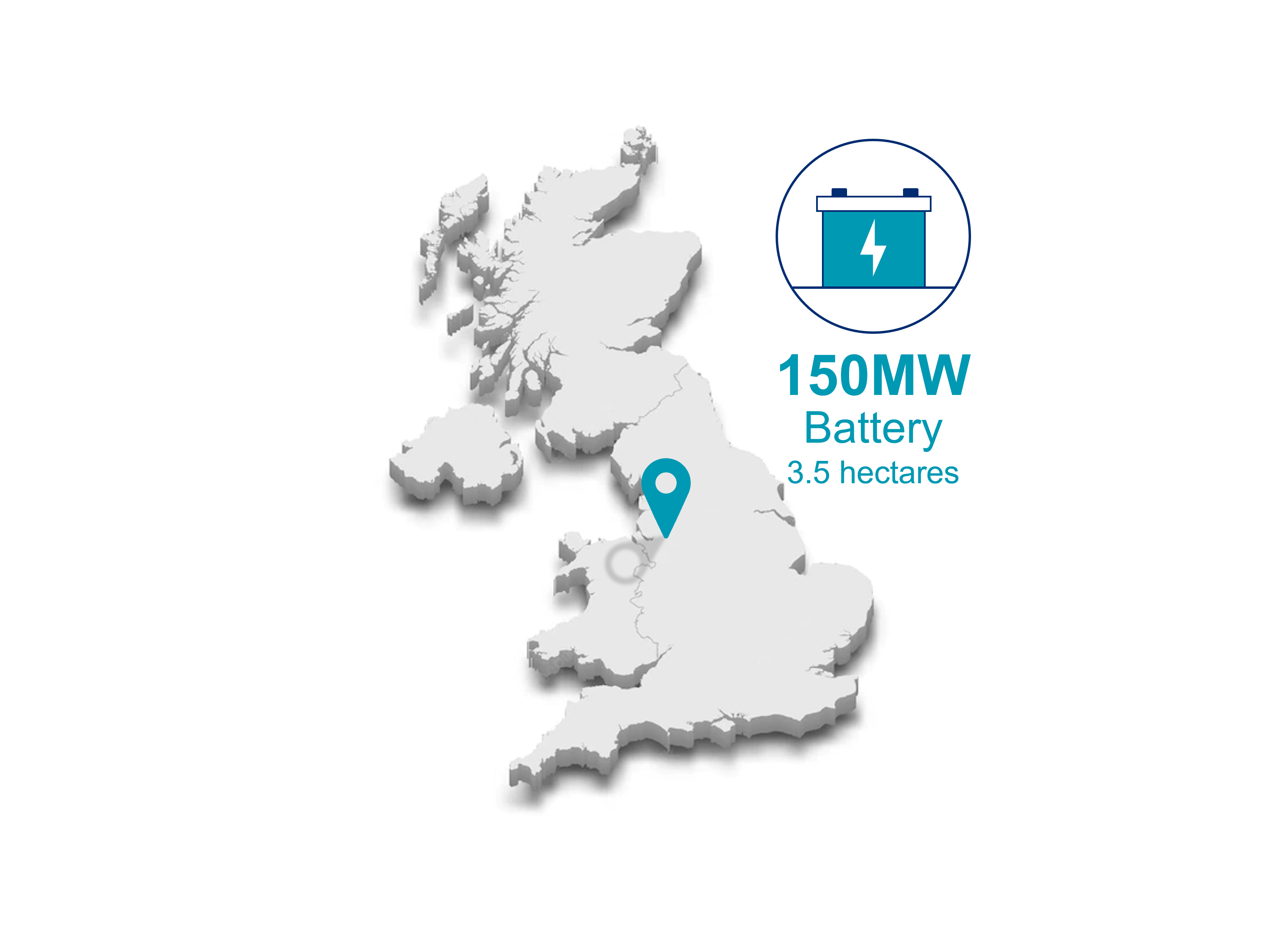 Ferrybridge Battery Project
Ferrybridge
Ferrybridge is a legacy SSE coal power station which was closed in 2016 and SSE Solar and Battery are developing a 150MW / 300MWh battery energy storage system (BESS) site on the land in West Yorkshire.

Project construction is scheduled to begin this year.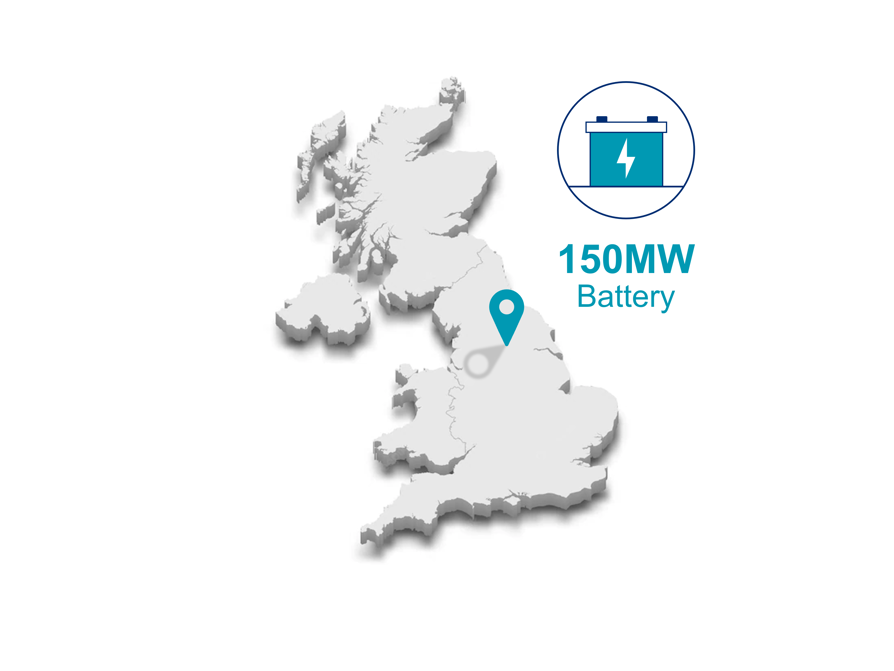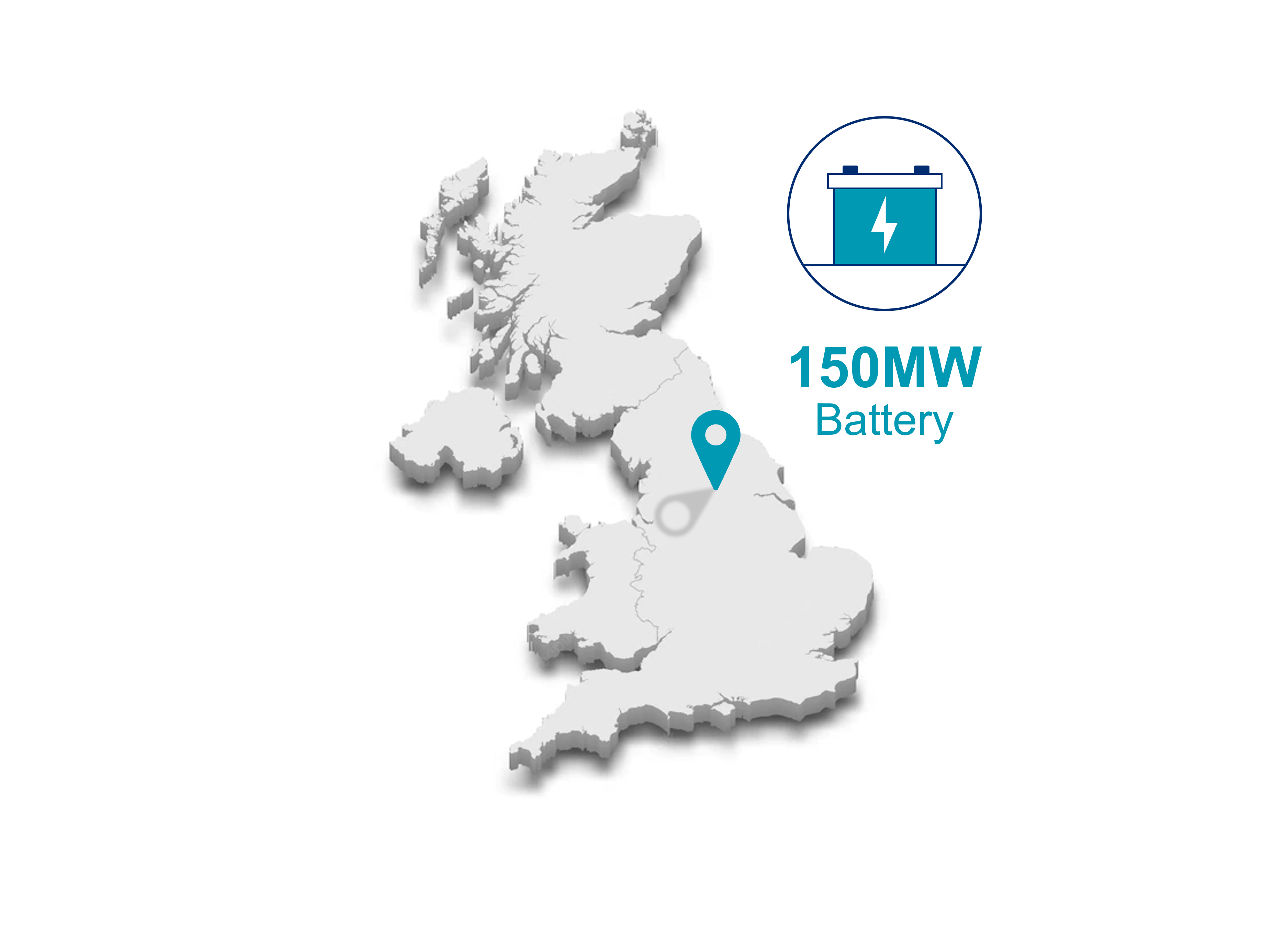 We currently have a secured 700MW solar and battery pipeline, with a further 1GW of projects currently under assessment.