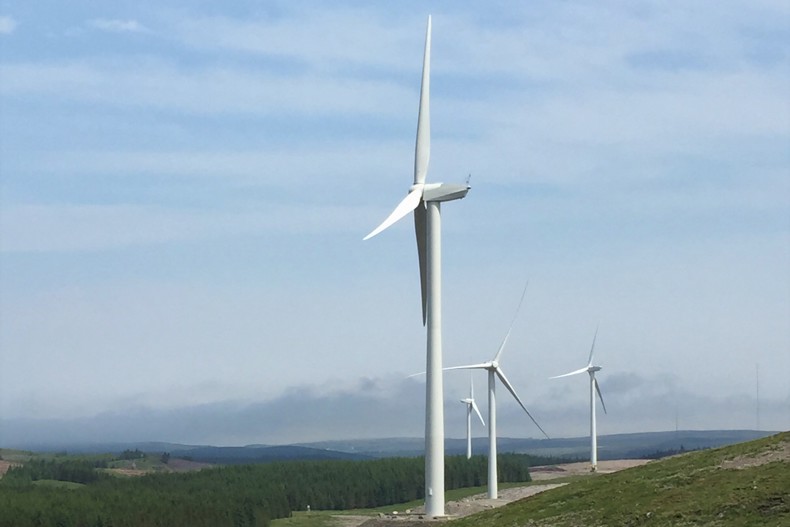 Strathy North wind farm is an operational 33 turbine site located in a commercial forestry plantation called Strathy Forest, approximately 7km from Strathy village in north Sutherland.
Consented by the Scottish Government in November 2011, the wind farm commenced construction in 2013 and entered commercial operation in June 2015. Main construction work at Strathy North featured on BBC4's television documentary 'Power to the People', which followed contractors RJ McLeod and Senvion as the turbines arrived and began to enter their commissioning phase.
With a total generation capacity of 67.65MW, Strathy North can generate enough green energy to power around 64,000 homes annually*.
The Strathy North Community Benefit Fund will provide more than £4.5 million of funding to local projects over the lifetime of the wind farm.
About Strathy North wind farm
Project name
Strathy North
Ownership
SSE
Location
7km from Strathy village, north Sutherland. Highlands
MW capacity
67.75MW
Number of turbines
33
Year site became operational
June 2015