We began exploring the potential of an extension to Gordonbush Extension in 2013, beginning our community consultation process. On 29 September 2017, Scottish Ministers granted consent for the construction and operation of the proposed 15 turbine extension to the existing operational Gordonbush Wind Farm. On 5 November 2019, we received consent for a variation to the initial consent.
The variation includes reducing the number of turbines from 15 to 11, whilst increasing the maximum tip height of the turbines, from 130 m up to 149.9m. Increasing the tip height and rotor diameter of the turbines has the benefit of increasing the energy generation potential and efficiency of the site.
In February 2020 we hosted a Meet the Buyer event with over 20 local businesses and suppliers and discussed opportunities available to work on the Gordonbush Extension supply chain. This is part of our work to engage closely with the Scottish supply chain and to maximise opportunities available for local businesses to work on the extension
COMMUNITY
We recognise that our investments in new electricity generation benefit from the co-operation of the local community in a variety of ways, particularly during the construction phase. In recognition of this, our policy is to establish long-term funds to support community projects in areas where we are developing generation projects.
Please visit our Communities page for more information.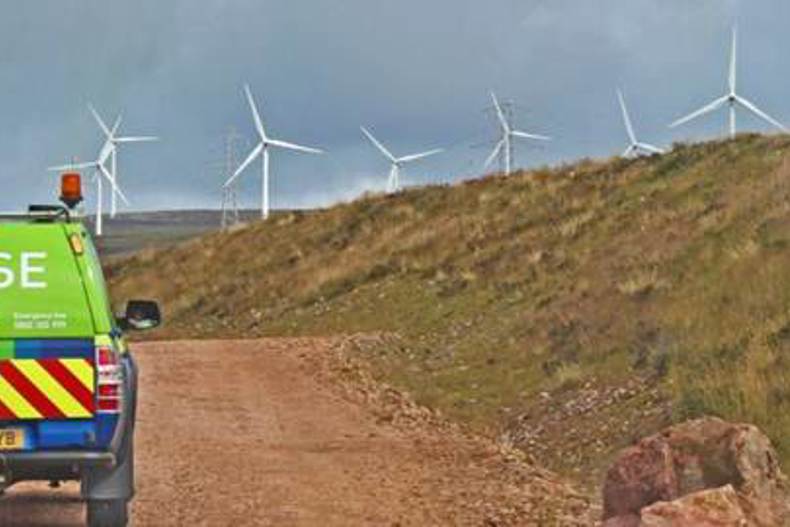 About Gordonbush Extension wind farm
Location
9.5km north west of Brora, Highlands
Ownership
SSE
Proposed capacity
38MW
Contact

Noel Cummins noel.cummins@sse.com 

07818 542085