Dogger Bank Wind Farm
Building the world's largest offshore wind farm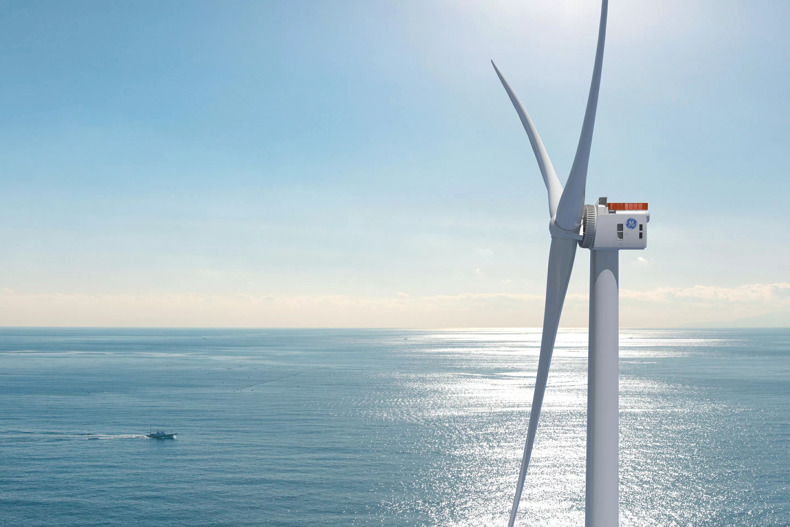 Located more than 130km off the North East coast of England, Dogger Bank Wind Farm will be capable of powering 6 million British homes
SSE Renewables is currently building the world's largest offshore wind farm, the 3.6GW Dogger Bank Wind Farm.
Dogger Bank Wind Farm is being built in three 1.2GW phases:
Dogger Bank A (with 95 wind turbines)

Dogger Bank B (with 95 wind turbines)

Dogger Bank C (with 87 wind turbines)
When fully complete in 2026, it will be capable of powering 6 million UK homes, helping drive the transition to Net Zero carbon emissions.
The world-leading project under construction in the North Sea more than 130km off the North East coast of England is a joint venture between SSE Renewables (40%), Equinor (40%) and Vårgrønn (20%).
This crucial offshore wind energy project is having a real impact in helping the UK 'Build Back Greener' and is supporting thousands of direct and indirect skilled jobs. The construction and future operation of Dogger Bank Wind Farm is already supporting more than 1,250 new jobs in the UK, including new manufacturing jobs in Teesside.
Ollie Cass, SSE Renewables Project Director for Dogger Bank Wind Farm, says: "Dogger Bank Wind Farm is a world-leading development pushing the boundaries of offshore wind development. We're incredibly proud to say Dogger Bank Wind Farm is playing a key role in delivering the ambition to increase UK supply chain capacity and capability. Through our support for the local supply chain we're harnessing skills and expertise in the North East of England and delivering long-term benefits in the UK's offshore wind sector."
Dogger Bank Wind Farm was granted consent as a Nationally Significant Infrastructure Project in 2015. The project successfully secured 15-year contracts (CfDs) for 3.6GW of new offshore wind energy in the UK Government's auction for low carbon power in 2019.
Dogger Bank A and Dogger Bank B reached financial close in November 2020 at competitive terms underlining the attractiveness of the UK offshore wind assets and the confidence in the joint venture, while Dogger Bank C reached financial close in December 2021. Taken in aggregate, reaching Financial Close on all three phases of Dogger Bank Wind Farm is the largest offshore wind project financing to date globally.
SSE Renewables is leading on the construction and delivery of all three phases and Equinor will operate Dogger Bank on completion for its anticipated lifetime of up to 35 years, creating over 200 direct full-time operations jobs at a specially-developed operations base at Port of Tyne in the North East of England.
Utilising some of the world's largest turbines and largest installation vessel to provide the UK's largest single source of renewable energy
Through our construction of Dogger Bank Wind Farm, we're setting the global standard for the delivery of new offshore wind energy projects.
Dogger Bank will use the most powerful offshore wind turbine in operation today, GE's Haliade-X.
As the first order for the Haliade-X, Dogger Bank will be the first time the ground-breaking turbine is installed anywhere in the world. Each turbine has a power output of up to 14MW and one rotation of the turbine blades can power one UK home for more than two days.
Onshore construction began in 2020 and is currently underway for Dogger Bank A and Dogger Bank B, while offshore construction on Dogger Bank A began in Spring 2022. First power is expected in Summer 2023 and Summer 2024 for Dogger Bank A and B, respectively, with commercial operations to follow around six months later. Turbine installation for Dogger Bank C will begin in 2025.
During construction, we will be using the world's largest jack-up installation vessel, the Voltaire operated by Jan de Nuul. This new, state-of-the-art vessel will have a lifting capacity of 3,000 tonnes.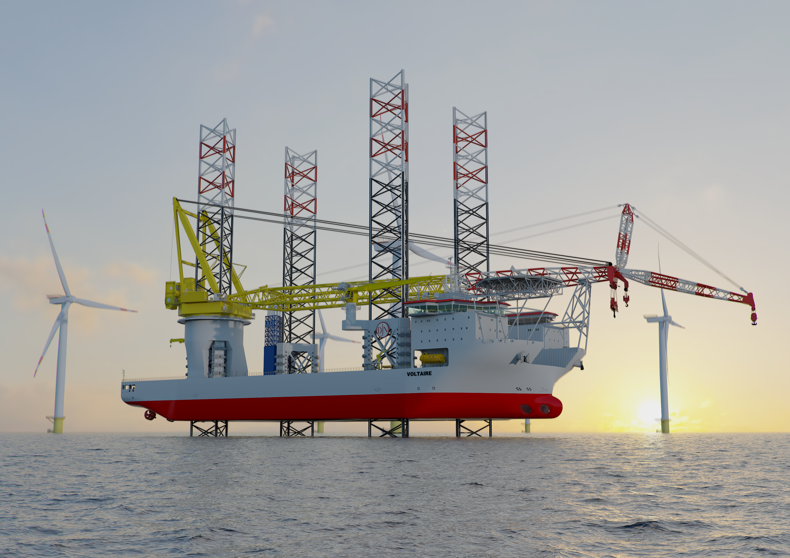 The electricity generated by the turbines at Dogger Bank, which are between 130km and over 200km from shore, will be transmitted to shore via subsea cables.
Due to the distance of each of the phases offshore, Dogger Bank will be the first wind farm in the UK to utilise an HVDC connection. More typically used on interconnectors to transfer power between countries, the HVDC connection will ensure the energy being transmitted over the long distances from Dogger Bank offshore to the onshore grid connections in England's East Riding and Teesside will be achieved efficiently while minimising losses.
Dogger Bank A is around 515km² in size and is 131km from shore at its closest point. Dogger Bank B is the largest in area with a size of 599km² and is also 131km from shore at its nearest point.
The electricity from both will come ashore via subsea cables at Ulrome, in the East Riding area of Yorkshire, connecting to underground cables for a further 30km to the Creyke Beck substation near Cottingham, where the electricity will join the national grid.
Dogger Bank C is around 560km² in size and at its closest point is 196km from shore. The project will connect to the national grid at the existing Lackenby Substation in Teesside.
Locally designed and sustainable O&M Base will become the heart of Dogger Bank operations
Port of Tyne has been selected as the location of the multi-million-pound Operations and Maintenance (O&M) Base that will serve the world's biggest offshore wind farm.
The locally-designed and sustainable O&M Base will become the heart of Dogger Bank operations. It will serve as the main hub for operating the wind farm and will be home to over 200 employees. Some roles will be based onshore, such as planners, engineers and management, whilst other roles such as wind turbine technicians will be based offshore at the wind farm itself, living for two weeks at a time on specially-commissioned vessels over 130km out to sea. The main recruitment activity for operational roles is expected from 2022.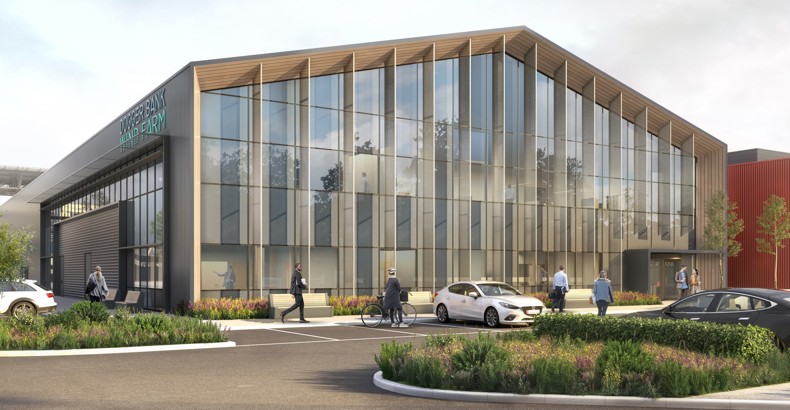 As well as offices for those based onshore and a warehouse to store spare parts for the wind farm, the design includes development of a new quay suitable for the state-of-the-art Service Operations Vessels (SOVs) that provide accommodation, and transport for technicians to and from the wind farm. The vessels will come to the port approximately twice a month for resupply and crew change.
Working with international design practice Ryder Architecture, headquartered in Newcastle, operations lead Equinor has designed the O&M Base to be built using environmentally friendly materials. EV chargers, solar panels and efficient heating systems have been included to ensure the facility has a low carbon impact. Development and construction of the base is subject to planning approval.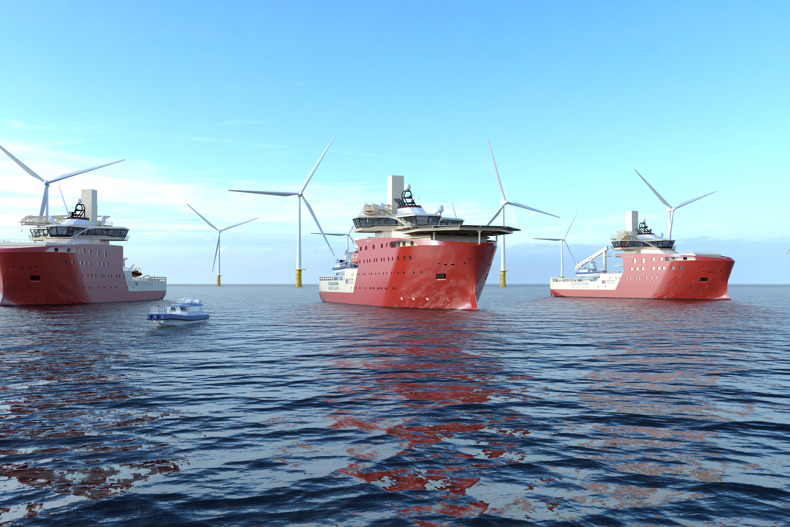 About Dogger Bank wind farm
Project name
Dogger Bank Wind Farm

This wind farm is being built in three phases: Dogger Bank A, Dogger Bank B and Dogger Bank C.
Location
Located in the North Sea, Dogger Bank A and B are approximately 130km from the Yorkshire Coast, with Dogger Bank C located approximately 200km offshore.
Ownership

The Dogger Bank Offshore Wind Farm is a joint venture between SSE Renewables (40%), Equinor (40%) and Vårgrønn (20%).

SSE Renewables is lead operator for the development and construction. Equinor will be lead operator of the for the duration of the wind farm's operational phase.

MW capacity at completion
3.6GW (1.2GW for each of the three phases)
Project documents/library

https://doggerbank.com/downloads/Creyke-Beck-Consents-Documents.zip

https://doggerbank.com/downloads/Teesside-A-Consent-Documents.zip

Contact details
info@doggerbankwindfarms.com
Status:

Under construction

Onshore construction for Dogger Bank A and Dogger Bank B began in 2020 and offshore construction on Dogger Bank A began in Spring 2022. First power is expected in Summer 2023 and Summer 2024 for Dogger Bank A and B, respectively, with commercial operations to follow around six months later.

Turbine installation for Dogger Bank C will begin in 2025.

Website link:
www.doggerbank.com