Arklow Bank Wind Park Phase 2 will now progress via the newly introduced marine planning process under the Maritime Area Planning Act enacted by Government in December 2021.
An application for a Maritime Area Consent (MAC) for the project will be made in Q2 2022 as part of this process.
Phase 2 of Arklow Bank Wind Park will be located on and around the Arklow Bank, approximately 6 to 15 km from the shore. The development area for the wind farm covers an area of seabed approximately 27 km long and 2.5 km wide as shown in the figure below.
A number of different turbine models and layouts are being explored assessed to deliver a power generation output from the site of up to 800MW.
Offshore substation platform options and subsea cable route options to connect the wind farm to shore are also being considered at this time.
Further information will be made available as the project works through the marine planning process.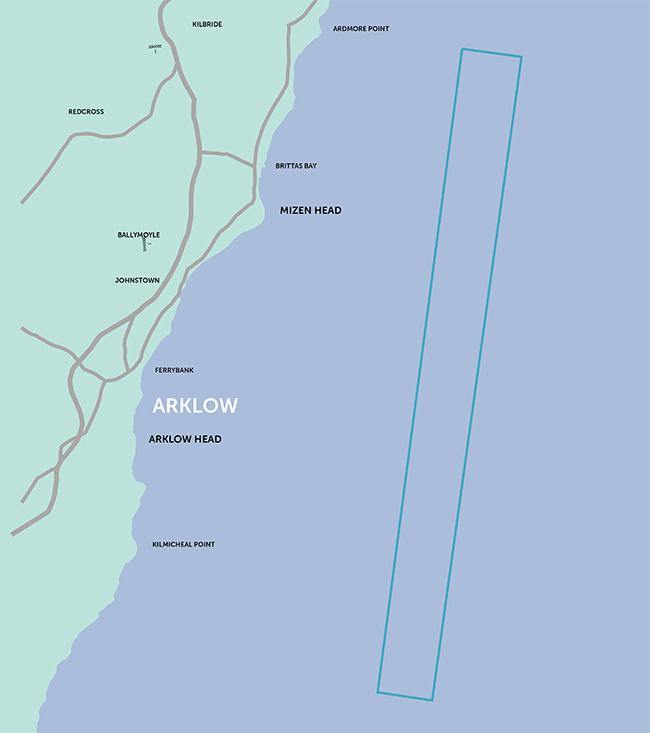 Find out more about each component
Have Your Say
We are committed to working with local communities and stakeholders to gather feedback and local information that will inform the project on an ongoing basis. Local knowledge is key to us so that we understand the issues that are important to the community and can refine our plans accordingly.
Have your say