FOR IRELAND'S 7% TARGET
WE'RE 100% READY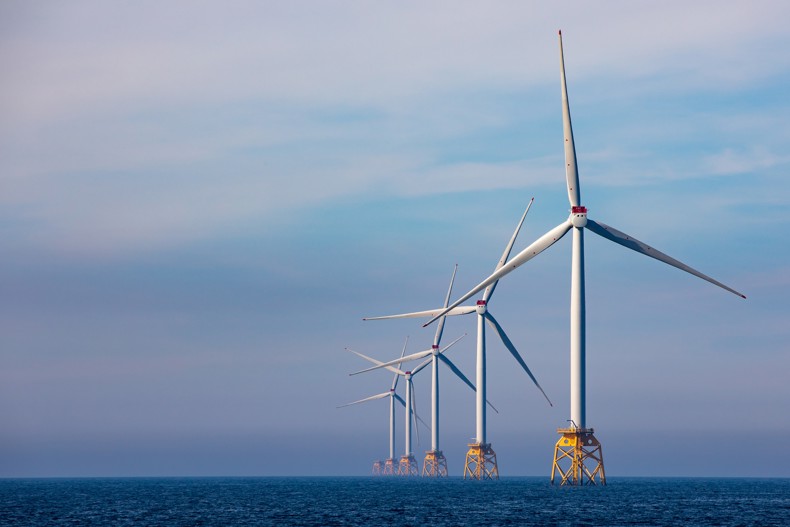 At SSE Renewables, we're leading the development and construction of more offshore wind energy than any other company in the world. We're already building the world's largest offshore wind farm, the 3.6GW Dogger Bank Wind Farm in the North Sea. Now we plan to bring our world-leading excellence in offshore wind energy to Irish waters with plans to deliver 2GW of offshore wind energy in the Irish Sea and Celtic Sea by 2030. We're 100% ready to deliver the offshore wind needed to help hit Ireland's annual 7% carbon reduction target.
We're ready to deliver Ireland's first offshore wind farm of scale, Phase 2 of the 520MW Arklow Bank Wind Park off the coast of Co. Wicklow, by 2025. Arklow Bank Wind Park Phase 2 will be located 6km to 13km off the coast of Arklow, Co. Wicklow. The 520MW project is the next phase of wind energy development at Arklow Bank. The project has an export capacity of 520MW, enough to power almost 450,000 homes annually and offset over half a million tonnes of carbon emissions each year.
SSE Renewables has a foreshore lease for Arklow Bank Wind Park that provides consent for up to 200 wind turbines. However, advances in turbine technology over the past 15 years mean the anticipated export capacity of the wind farm can be achieved through the development and installation of up to 76 turbines in the same foreshore lease area.
We will invest between €1 billion and €2 billion to deliver the project, which will help meet the nation's interim renewable energy target of 1GW of offshore wind by the mid-point of the decade (2025). In turn, the project will decarbonise our environment by 1 per cent annually, making a significant contribution to the annual 7 per cent carbon reduction targets committed to in the Programme for Government.
"The delivery of Ireland's first offshore wind farm of scale at Arklow by 2025 has huge significance for Ireland and the offshore sector as it will finally kick-start Ireland's offshore wind industry. It will send the clearest signal possible to the global offshore wind energy sector, which is hot with competition, that Ireland is finally open for business for offshore wind energy."

Barry Kilcline, Director of Offshore Wind Energy Development, Ireland, at SSE Renewables
During construction and operation, we plan to support local businesses across South Wicklow and North Wexford, including companies in the supply chain in Wicklow Port and Arklow Harbour. We also plan to create around 80 full-time jobs to support the lifetime operation of the new offshore wind farm. These local jobs will be sustained over the lifespan of the wind farm and will be based out of a new purpose-built Operations Base at Arklow Harbour's South Dock.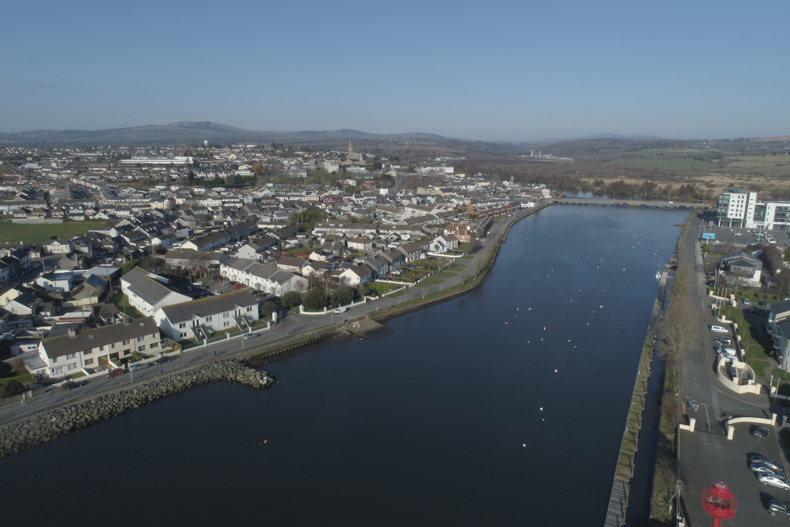 We're ready to deliver the next phase of Arklow Bank Wind Park. This will help hit Ireland's annual carbon reduction commitments while creating local jobs.
Arklow Bank Wind Park will also contribute significantly to Ireland's green economic recovery, delivering much needed jobs and investment. It will deliver €860 million gross value-added (GVA) to the island of Ireland, €430 million of which will be delivered to Wicklow and north Wexford directly. The project will create 10,500 FTE years nationally, 4,800 of which will be local. These figures are substantial, considering the project is being developed in a jurisdiction without any experience in offshore wind, or any established supply chain. Indeed, Arklow Bank Wind Park as a front-runner project in the Irish Sea will act as an offshore wind test case for the State, for the grid and for Ireland's indigenous supply chain in the first half of this decade. For more about Arklow Bank Wind Park, click here.
Looking to the second half of the decade, we expect our subsequent blue sea projects, Braymore Wind Park off the port of Drogheda in the north Irish Sea and Celtic Sea Array off the Waterford and Suir Estuary, could power Ireland's push towards 2030 targets and contribute significant gross value added to the national and local economy.
Braymore Wind Park is situated in water depths suitable for fixed turbine installations and is located around 18km from both Dunany Point in County Louth at its most northern point and from Braymore Point in County Dublin at its most southern point. SSE Renewables recently secured a Foreshore License to facilitate surveys of the seabed at Braymore to enhance our understanding of met ocean conditions and environmental mapping at the site. We believe Braymore will be capable of generating around 800MW of renewable energy, powering approximately 835,000 homes annually. For more on Braymore Wind Park, click here.
SSE Renewables has applied for a non-exclusive Foreshore Licence from the Irish Government to carry our site investigation works to assess the suitability of 689 sq km of blue sea off the Waterford and Suir Estuary in the Celtic Sea for the potential development of an offshore wind farm. Situated approximately 25km offshore in the deep waters of the Celtic Sea, the sea depths have the potential to make this site suitable for the deployment of emerging new floating wind technologies. The site would be capable of generating around 800MW of renewable energy, contributing significantly to Ireland's target of 5GW of offshore wind energy by 2030. For more on Celtic Sea Array, click here.
"It is off our southern coastline that we are setting our greatest ambitions for Ireland. We expect to be able to deliver the 800MW fixed turbine installed Celtic Sea Array by 2030, again contributing significantly to Ireland's 5GW target of offshore wind energy by the end of the decade.

But delivery of Celtic Sea Array is just the beginning as it will provide the launch base from which we will develop future additional phases in the Celtic Sea utilising floating offshore wind technology to meet post-2030 targets. To this end, we are actively exploring new optimum Celtic Sea locations off Ireland's southern coast to build out this floating phase of our project ambitions."

Barry Kilcline, Director of Offshore Wind Energy Development, Ireland, at SSE Renewables