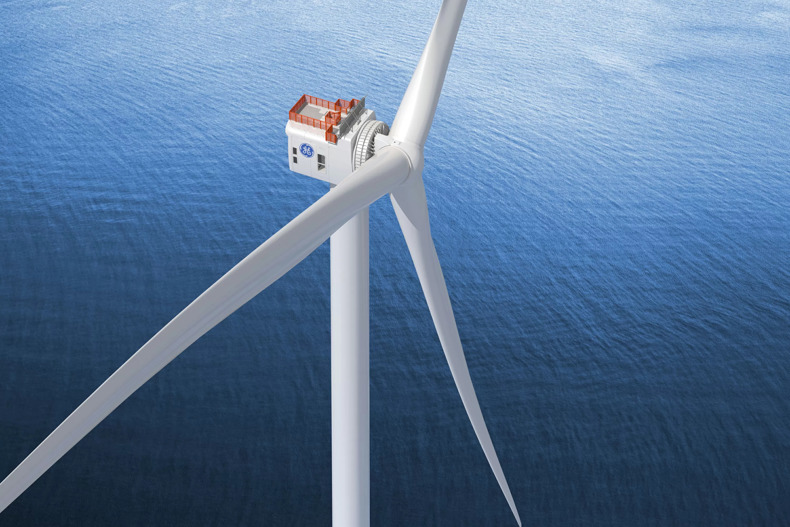 26 November 2020: SSE Renewables, together with its 50:50 joint venture partner, Equinor, has reached financial close on the first two phases of what will be the world's biggest offshore wind farm.
The two companies are proceeding with the first two phases of Dogger Bank Wind Farm, a ground-breaking project off the north east coast of England which, once all three phases are complete in March 2026, will be the largest in the world.
Each phase has a capacity of 1,200MW and will generate around 6,000GWh annually. In total, Dogger Bank will produce enough clean, renewable electricity to supply 5% of the UK's demand, equivalent to powering six million UK homes each year.
The funding of the development of Dogger Bank A and B represents the largest ever offshore wind project financing anywhere in the world and SSE's expected equity investment forms part of its £7.5 billion investment programme to March 2025, the renewables element of which will double its renewables output by 2025.
Total investment in the first two phases of the project will be around £6 billion and has already secured the creation of 320 new skilled jobs for the North East of England associated with the development and operation of the wind farm, with more to come as construction ramps up.
Dogger Bank Wind Farm is the largest of SSE Renewables' projects currently in construction. SSE Renewables is currently also leading the construction of the Seagreen offshore wind farm (1,075MW, SSE Renewables share 49%), which will be Scotland's largest on completion, and the wholly-owned Viking wind farm (443MW), the UK's most productive onshore wind farm. Together these flagship renewable energy projects are driving SSE Renewables' significant growth to 2025 and demonstrate the quality and value of its development portfolio.
Alistair Phillips-Davies, SSE Chief Executive, said: "We are proud to be leading on the construction and development of Dogger Bank Wind Farm, which has been 10 years in the making. We are putting our money where our mouth is on delivering net zero and reinforcing the UK's position as a world leader. This investment will help drive a green recovery from coronavirus through the project's construction over the next five years, creating jobs and boosting the local economy.
"Achieving financial close for the first two phases of the world's largest wind farm is a huge accomplishment and, alongside reaching Seagreen 1 financial close earlier this year, represents significant progress towards achieving our goal of trebling our renewable output by 2030."
Pål Eitrheim, Equinor EVP of New Energy Solutions, said: "Reaching financial close on the two first phases of Dogger Bank is a major milestone, demonstrating our commitment to profitable growth within offshore wind. The extensive interest from lenders, underpins the attractiveness of UK offshore wind assets and confidence in SSE and Equinor. As the wind farm's future operator, we are proud to take this big step forward in delivering what will be the backbone of a growing wind hub in the North Sea. Through the sheer scale of the project we have delivered record-low contract prices for the UK market, and as operator of the wind farm we will continue to deliver value to the UK for years to come."
Further details
Dogger Bank Wind Farm was awarded exclusive development rights in 2010 by The Crown Estate as part of its third seabed licensing round. The project secured planning consent in 2015. In September 2019, Dogger Bank Wind Farm secured the following 15-year contracts with the Low Carbon Contracts Company (LCCC) through the UK Government's Contract for Difference (CfD) auction:
Dogger Bank A (1,200MW) with a strike price of £39.65/MWh (in 2012 prices, CPI-indexed) for delivery in 2023/24.
Dogger Bank B and C (1,200MW each) with strike prices of £41.61/MWh (in 2012 prices, CPI-indexed) for delivery in 2024/25.
Dogger Bank A and B will each require total capital expenditure of around £3bn, including offshore transmission capex of around £830m per phase. SSE's equity investment to date of around £185m has been repaid in full at financial close, with no equity contributions required until 2023/24.
Dogger Bank A and B are being constructed at the same time to maximise the synergies resulting from their geographical proximity and make use of common technology and contractors. As such, the two phases are being financed concurrently with all lenders participating in each phase in equal proportions. Dogger Bank C is aiming to reach financial close by the end of 2021.
Taken together, the first two phases represent the largest offshore wind project financing to date globally. Due to the strong appetite from lenders, Dogger Bank project was able to secure competitive terms, despite raising the debt during unprecedented economic circumstances arising from the global coronavirus pandemic. The final group of lenders includes the most experienced lenders in the sector along with many relationship lenders of both SSE and Equinor. e level of interest achieved reflects the high quality of the project and enables strong returns on shareholder capital to be delivered.
Dogger Bank A and B are being project financed with gearing of between 65% and 70% for the generation assets. Gearing on the transmission facilities is set at 90% of the forecast OFTO sale proceeds, in line with standard market practice in the sector. Total senior debt facilities across the two phases is £4.8bn plus ancillary facilities of around £700m. The debt will be equity accounted and as a result will not be consolidated on SSE's balance sheet
Through SSE Renewables, SSE will continue its established approach to partnering to capitalise on its significant growth opportunities ahead related to net zero. SSE Renewables is well placed to manage development risk but, selling down stakes to retain typically 30-40% equity in a project and working with equity partners during construction and/or operation brings a number of benefits. Partners can be introduced at a variety of stages of the project lifecycle, depending on their risk appetites. It ensures SSE Renewables focuses its investment where it can secure developer premiums and realises value at the earliest opportunity. It also reduces overall risk and financial exposure on large-scale projects and avoids a large increase in net debt that is not earning. In line with this strategy, a process to sell an equity stake in Dogger Bank A and B is currently underway. The outcome of this sales process is expected before the end of 2020.
Onshore construction is currently underway for Dogger Bank A and Dogger Bank B, with offshore construction on Dogger Bank A due to begin in Q2 2022. First power is expected in Summer 2023 and Summer 2024 for Dogger Bank A and B, respectively, with commercial operations to follow around 6 months later.
SSE Renewables is aiming to treble its renewable energy output by 2030. In addition to Dogger Bank Wind Farm, SSE Renewables is currently leading the construction of the Seagreen 1 offshore wind farm (1,075MW, SSE Renewables share: 49%) and is developing the Berwick Bank and Marr Bank offshore wind farms (up to 4,150MW) in Scotland, North Falls (formerly known as Greater Gabbard Extension, up to 504MW, SSE Renewables share: 50%) in England, and Arklow Bank Wind Park Phase 2 (520MW) in Ireland. Onshore it is constructing the Viking wind farm (443MW) in Shetland and Gordonbush Extension (38MW) and has a further 1GW of onshore wind in development.