Back to overview
Public feedback sought on 2.3GW Berwick Bank Offshore Wind Farm13 Nov 2020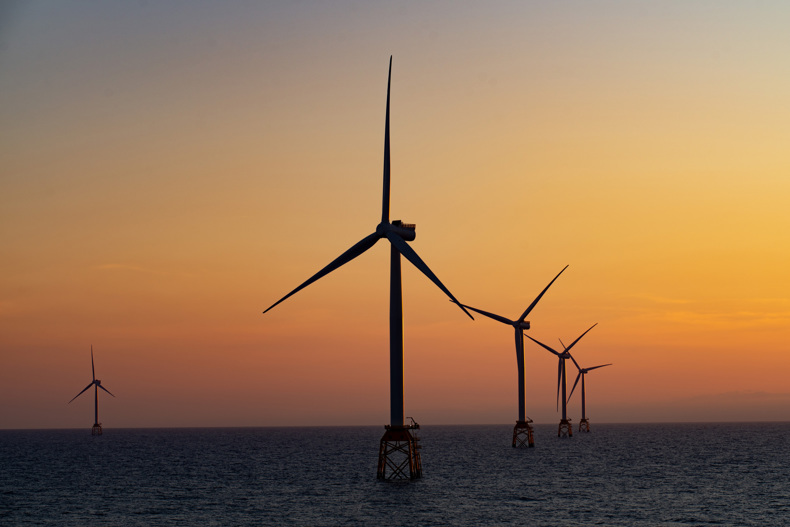 13 November 2020: SSE Renewables is inviting the public to visit an online showcase in November to find out more about the company's plans for its up to 2.3GW Berwick Bank Offshore Wind Farm off Scotland's East Lothian coast.
If consented and brought forward for development, the proposed Berwick Bank Offshore Wind Farm would be capable of generating enough renewable energy to power 3.5 million homes annually, more than all the homes in Scotland, and reduce carbon emissions by 4 million tonnes each year, helping power Scotland's push towards net-zero carbon emissions by 2045*.
Residents, businesses, community groups and consultees in East Lothian are being encouraged to have their say and provide initial feedback on the proposed Berwick Bank development during this first round of public consultation. The showcase and consultation is running for three weeks from Monday 16 November to Monday 7 December. During this period, details of the project are being shared online with the public via an online public exhibition at sserenewables.com/berwickbank as well as through a series of four live internet Q&A chat sessions taking place between 23 to 26 November.
The Perth headquartered SSE Renewables is Scotland's leading renewable energy developer, owner and operator. It is currently building Scotland's largest offshore wind farm, the 1.1GW Seagreen Offshore Wind Farm in the Firth of Forth, as well as the 3.6GW Dogger Bank Wind Farm in the North Sea which will be the world's largest offshore wind farm when complete in 2026. The company is now bringing forward proposals for the up to 2.3GW Berwick Bank Offshore Wind Farm which itself would become one of the world's largest offshore wind farms if developed.
Located 54km off the East Lothian coastline in the outer Firth of Forth, Berwick Bank would comprise up to 242 offshore wind turbines. The project is being developed by SSE Renewables alongside plans for its neighbouring Marr Bank Offshore Wind Farm project (up to 1.85GW). The two projects have different timescales, with the November public consultation and exhibition focusing on Berwick Bank.
If consented for development, Berwick Bank would represent a multi-billion-pound investment opportunity for SSE Renewables to help power forward Scotland's climate action ambitions. As the project progresses, SSE Renewables is committed to hosting Meet the Developer events to outline opportunities for the local economy. The company is also undertaking a socio-economic study to help inform requirements for the project and will share the report with local authorities, port authorities and government in 2021.
Louise Davis, Consents Team Manager for Berwick Bank Wind Farm, said:
"At SSE Renewables we're leading Scotland's green recovery and taking action to tackle climate change. Our multi-billion-pound investments in new world-class offshore and onshore wind energy sites in Scotland are helping drive a cleaner and more resilient Scottish and UK economy, and powering the push to a net-zero carbon future.
"Today, we're unveiling plans for our new Berwick Bank Offshore Wind Farm which could have an installed capacity of up to 2.3GW, making it one of the world's largest offshore wind farms if constructed. The proposed development would be capable of powering 3.5 million homes with renewable energy each year, more than all the homes in Scotland, and cutting the country's annual carbon emissions by around 4 million tonnes, equivalent to removing two thirds of all cars from Scottish roads. In this way, Berwick Bank would help make a major impact on meeting the country's net-zero carbon emissions target by 2045*.
"At this point in our consenting process for a project we would traditionally hold village and townhall exhibitions but, due to Covid-19 and current advice regarding holding events in person, we have moved all our exhibition material online.  To support the public in finding out more about Berwick Bank we are also hosting a series of live chats online where members of our project will be available to answer questions. Through this virtual public consultation and exhibition process we are looking forward to meeting local residents and community groups, to showcasing our Berwick Bank Wind Farm proposals, and to receiving early-stage feedback from local communities and consultees."
The initial feedback received during this first phase of public consultation will help inform the ongoing design of the Berwick Bank proposal. Following any project revisions, it is expected a further round of public exhibitions will take place in Spring 2021 before consent applications are submitted later that year.  If consented for development, and subject to a final investment decision by SSE Renewables, construction of Berwick Bank Offshore Wind Farm could begin in 2024 with the wind farm generating first power in 2027 and fully operational by 2028.
Public Consultation and Exhibition Details
SSE Renewables is following Scottish Government advice in relation to the Covid-19 pandemic. The virtual public consultation and exhibition will run for three weeks from Monday 16 November until Monday 7 December 2020 and can be accessed online at sserenewables.com/berwickbank.
The virtual exhibition will provide project information including maps, digital visualisations, and diagrams. In addition to the virtual exhibition members of the public are being invited to a series of four live internet Q&A chat sessions with the project team to find out more information about the project and ask any questions they have. The live internet Q&A sessions will take place between 23 to 26 November as follows:
Monday 23 and Tuesday 24 November, 12-2pm
Wednesday 25 and Thursday 26 November, 6-7pm
*3.5 million homes powered per annum based on Typical Domestic Consumption Values (Medium Electricity Profile Class 1, 2,900kWh per household; OFGEM, January 2020), minimum projected 50% wind load factor, and projected installed capacity of up to 2.3GW. All homes in Scotland based on Household Estimates Scotland 2019 (National Records of Scotland, June 2020). Quoted 4m t/CO2 reductions per annum based on expected annual output against average 446 t/CO2 per GWh (BEIS Digest of UK Energy Statistics, July 2020). Quoted removal of cars based on projected annual carbon abated and calculated against recorded average of 5.89m/tCO2 by cars on roads in Scotland in 2017 (Carbon Account for Transport 2019, Transport Scotland).