2019 highlights – A year of transition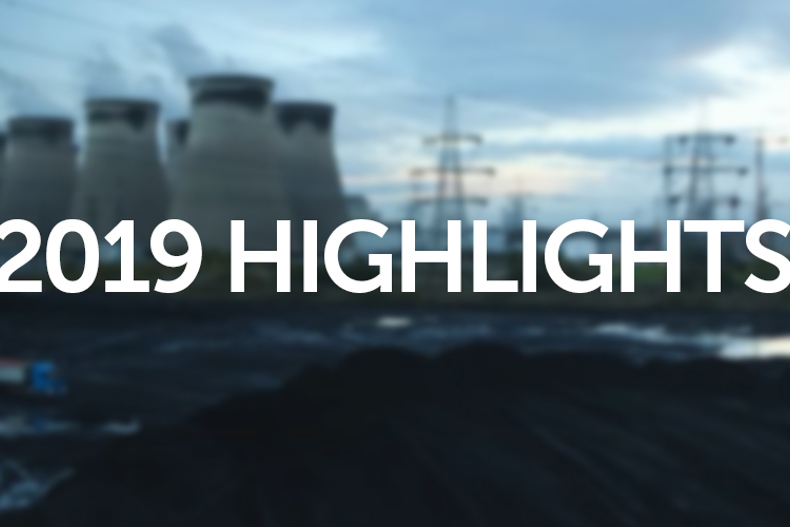 It was the year in which SSE agreed the sale of SSE Energy Services business to OVO Energy Limited, a wholly owned subsidiary of OVO Group Limited.
The transaction was cleared by the Competition and Markets Authority in December and is expected to complete in early 2020.  It is in line with SSE's strategy to focus on low carbon assets and infrastructure, providing energy needed today, while building a better world of energy for tomorrow.
It was also the year that saw SSE confirm the end of coal – demonstrating the profound change taking place in the UK's energy sector.
In May the UK went two weeks without using coal to generate electricity – the longest such period since 1882.
Just two months later, demolition began at the iconic Ferrybridge 'C' Power Station in West Yorkshire, when the first towers came down in July. The power station was officially closed by SSE in March 2016, having produced electricity for over 50 years.
Poignantly for SSE the demolition works began shortly before the official opening of Beatrice Offshore Wind Farm in the Moray Firth. Four of the remaining cooling towers were demolished in October.
The business also, in November, confirmed the intended closure of the remaining operational units at Fiddler's Ferry Coal-Fired Power Station, in Warrington, Cheshire. Fiddler's Ferry is the last remaining coal-fired power station in SSE's generation fleet, and generation will end in March 2020.