Sale of stake in Stronelairg and Dunmaglass windfarms to Greencoat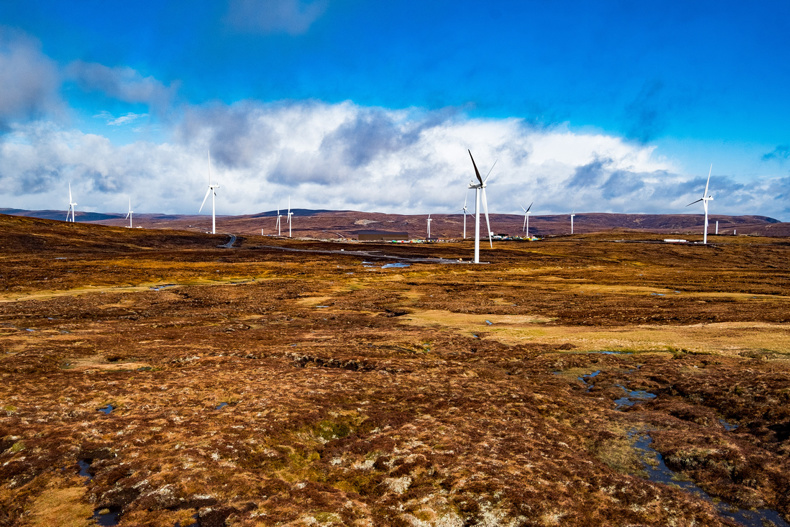 SSE has agreed to sell a 49.9% stake in its Stronelairg and Dunmaglass wind farms to Greencoat UK Wind Plc ("UKW") in a £635m deal.

The stakes equate to 160.6MW (megawatts) of capacity, with an average valuation for the two wind farms of around £4m per MW.  This valuation demonstrates SSE's ability develop quality, low carbon assets and infrastructure vital to the GB energy market.

The sale is in line with SSE's strategy to create value from development and operation of renewable assets and recycle capital in the right opportunities.

Gregor Alexander, SSE's Finance Director, said:  "Both Stronelairg and Dunmaglass wind farms are a testament to SSE's ability to design, develop, construct and operate first class renewable energy assets.

"Onshore wind makes a huge contribution to supplying low carbon electricity to the GB market and to meeting the UK's carbon reduction targets.  The sale of stakes in these wind farms to Greencoat is a continuation of SSE's longstanding approach of partnering and securing value for shareholders at appropriate times."

SSE will continue to operate both wind farms while future development rights are in line with the equity share.  SSE owns the largest portfolio of renewables, by capacity, in the UK and Ireland and is a leading developer of clean energy technology.

SSE intends to use up to £200m of the proceeds to fund a discretionary share buyback in accordance with the authority granted by shareholders at SSE's Annual General Meeting on 19 July 2018 . The remaining proceeds will be used to reduce net debt.

The transaction is expected to complete by the end of March 2019.  Following this, and the completion of the Beatrice offshore wind farm (SSE share 40% or 235MW), expected in Spring 2019, SSE's renewable generation capacity will be around 4GW (gigawatts) with an expected average annual electricity output of around 11.5TWh.


Additional Information

Stronelairg is 228MW, consisting of 66 Vestas 3.45MW turbines, with an expected annual load factor, on a P50 basis, of 42% and a build cost of £1.5m/MW. Dunmaglass is 94MW, consisting of 33 GE 2.85MW turbines, with an expected average annual load factor, on a P50 basis of, of 43% and a build cost of £2.2m/MW (including acquisition cost of the development). The average cost to build these assets was £1.7m/MW.  Both windfarms have 0.9/MWh Renewable Obligation Certificates which run to September 2036 for Dunmaglass and March 2037 for Stronelairg.

SSE was advised on the UKW transaction by Rothschild & Co. and CMS.