Galway Wind Park launches annual €150,000 Major Projects Fund
Deadline for applications is Monday 1 March 2021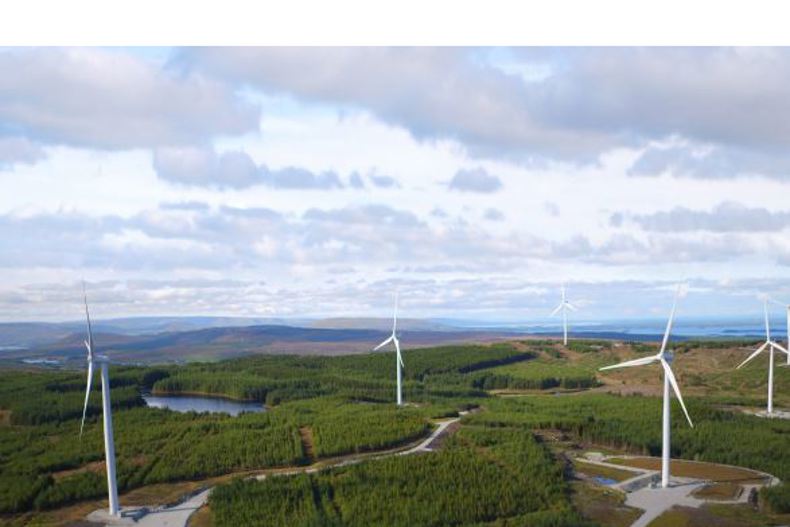 SSE Renewables and Greencoat Renewables, co-owners of Galway Wind Park have launched the latest round of Galway Wind Park's Major Projects Fund, providing funding totalling €750,000 over five years to support transformational community projects around the wind farm.
Under the new Major Projects Fund, which runs from 2020 to 2024 inclusive, annual funding of up to €150,000 is available to be paid out to the local community for strategic projects.
Galway Wind Park's Major Projects Fund is part of the wind farm's overall €400,000-plus annual Community Fund programme, which is the largest benefit fund of its kind in the country. Funding from the wind farm, which is paid out to the community over the life time of the wind park, supports annual local community funding and scholarships alongside the Major Projects Fund.
This latest round of the Major Projects Fund follows the successful delivery in 2018 of the first round of strategic funding from Galway Wind Park. The first Major Projects Fund saw energy efficiency measures delivered over two years to almost 50 homes in the Seanaphaesteen, Fermoyle and Bunagippaun communities adjacent to the wind farm.
Under the new Major Projects Fund, grant support will be made available to not-for-profit community groups promoting strategic projects which aim to stimulate meaningful local regeneration and deliver long-term social, safety, environmental or economic improvements in the community.
Projects applying should be located within 10km of the Galway Wind Park and aim to improve or enhance the local infrastructure, landscape, biodiversity, heritage, or sports and recreation and make a lasting difference to the places where residents live, work and visit.
Awards available will range from €20,000 to €150,000 annually, and certain projects may qualify for multi-year funding of up to five years between 2020 and 2024The first round of applications for 2020, which was delayed in launching last year due to the coronavirus pandemic, is now open with applications for the 2021 round of funding expected to take place later this year.
All applications for the Galway Wind Park Major Projects Fund should contain a clear and concise business proposal with accurate costings, timings and targets, and demonstrate that the proposed development is shovel ready. Applications will be accepted from not-for-profit community groups within 10km of Galway Wind Park with preference given based on proximity. The closing date for this year's Major Projects Fund application is Monday 1 March 2021. Funding will be awarded later this year.
The application form can be found HERE. In the interest of sustainability, interactive digital copies are provided however if you require a paper copy or more information on how to apply, please contact Michelle Donnelly on Email: GWP.communityfund@sse.com